You can start the Timer by tapping on the "Timer" button.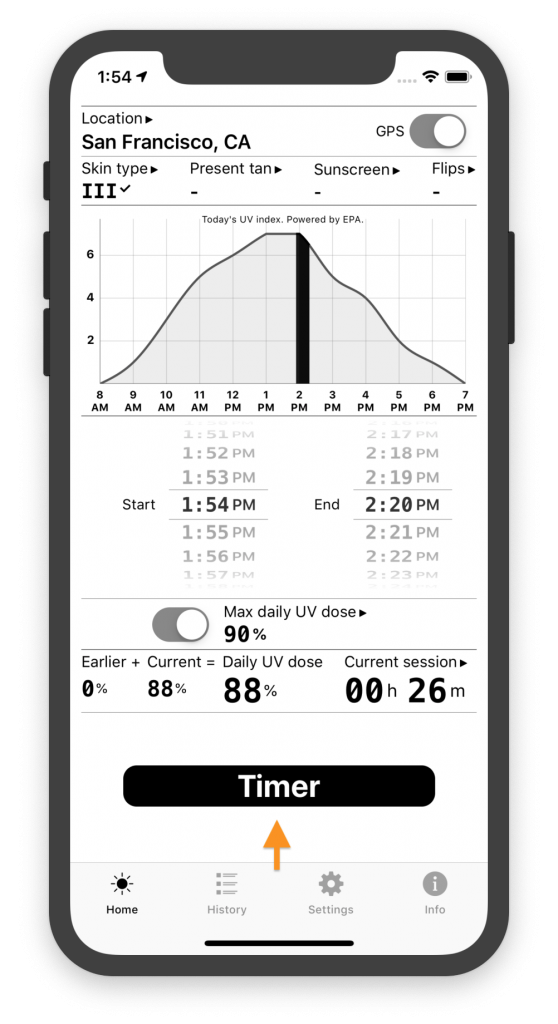 It will display Remaining time, Elapsed time, and UV dose.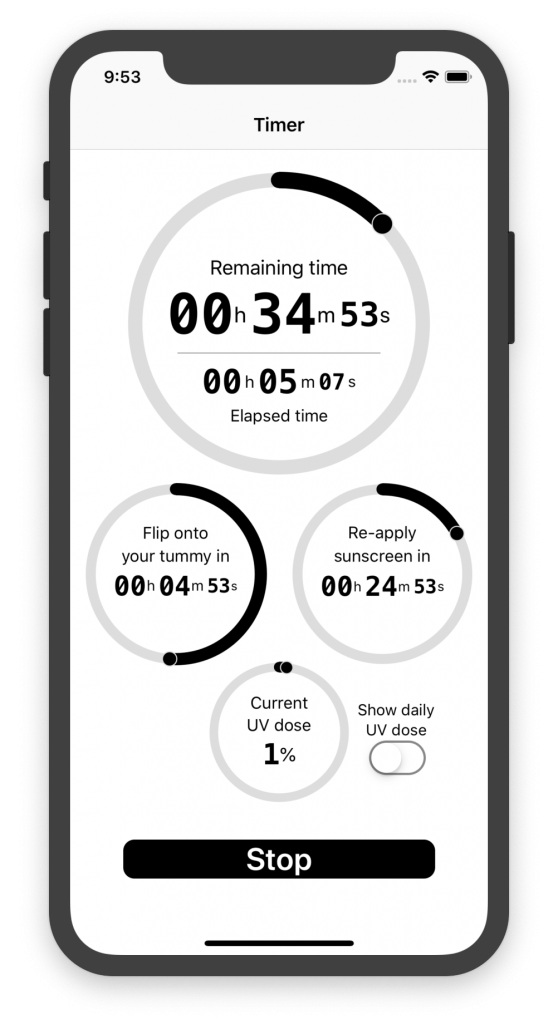 You can switch between Daily and Current UV dose display.
If you selected Flips, the Timer will also show time remaining before your next flipover.
If you are wearing sunscreen, it will show you time remaining until next re-application of sunscreen. You can change the sunscreen reminder time interval by going to "Settings" and using the "Remind to reapply sunscreen" stepper control.
If you allowed this app to send you notifications, the Timer will alert you about important moments during your sunbathing session, such as when to flip over, when to re-apply sunscreen, and when your time is up.