Sunlight enhances your mood, relieves stress, improves sleep, and triggers vitamin D production. But too much sun exposure increases your chances of sunburns and skin cancer.

Sola calculates and tracks how much sun exposure you are getting based on current UV index forecast, your skin type, any existing tan, sunscreen SPF, and more.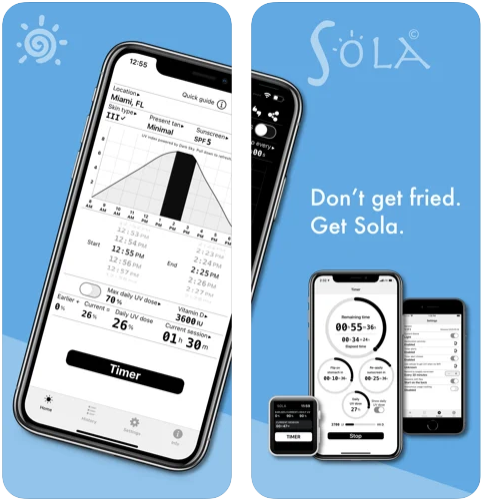 Sola features a convenient Timer that reminds you when to re-apply sunscreen, when you need to get out of the sun, etc.

It also comes with an Apple Watch extension so that you can manage your UV exposure right on your wrist.

Sola optionally integrates with Apple Health app, specifically to read your Fitzpatrick Skin Type and to keep track of UV index that you were exposed to.

Also included now is Vitamin D tracking.

Lastly, thanks to its monochrome themes, you can actually interact with the app in bright sunlight, especially if you are wearing sunglasses.